Drugs and alcohol can affect how your liver works.
Follow O'Liver as he gives you healthy liver advice on getting active, eating well, being drink aware, your liver after hepatitis C treatment, and how your liver can be injured by drugs and alcohol.
Getting Active
Exercise is fantastic for improving your physical and mental health. If you're just starting out, it's important to start slowly with gentle exercise such as walking, working up to exercise that makes you huff and puff. You can find more info on our 
Getting Active
page.
Eating Well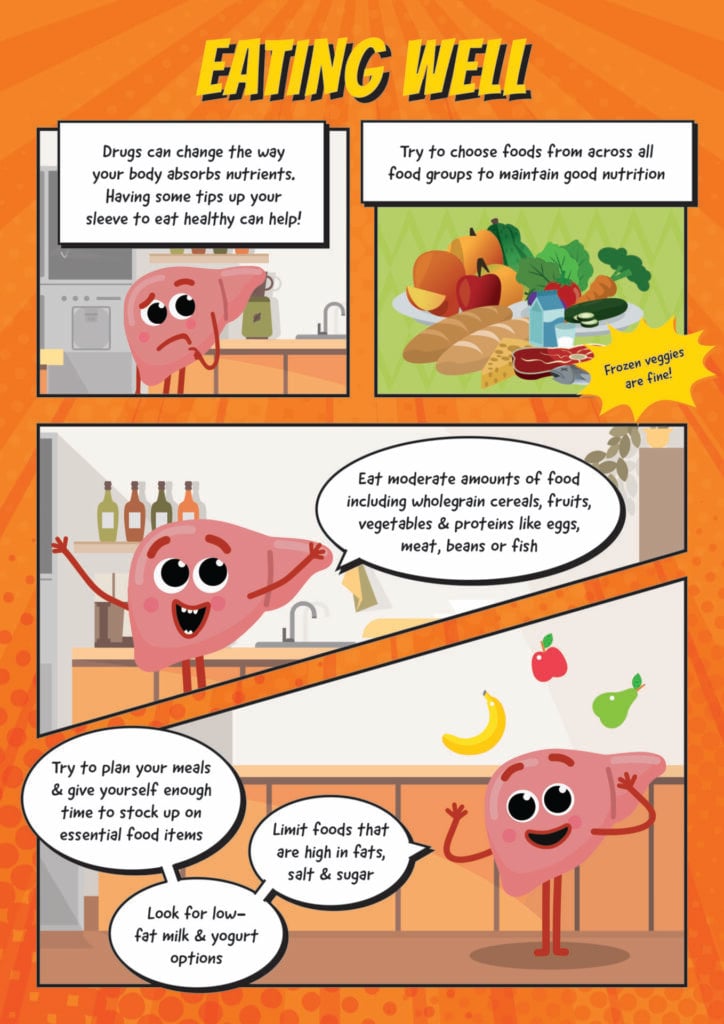 Drugs can change the way your body absorbs nutrients. Having some tips to help you eat healthily up your sleeve can really help! To be liver healthy, try to limit foods that are high in fats, sugars, and salt. More tips can be found on our 
Eating Well
page!
Drink Aware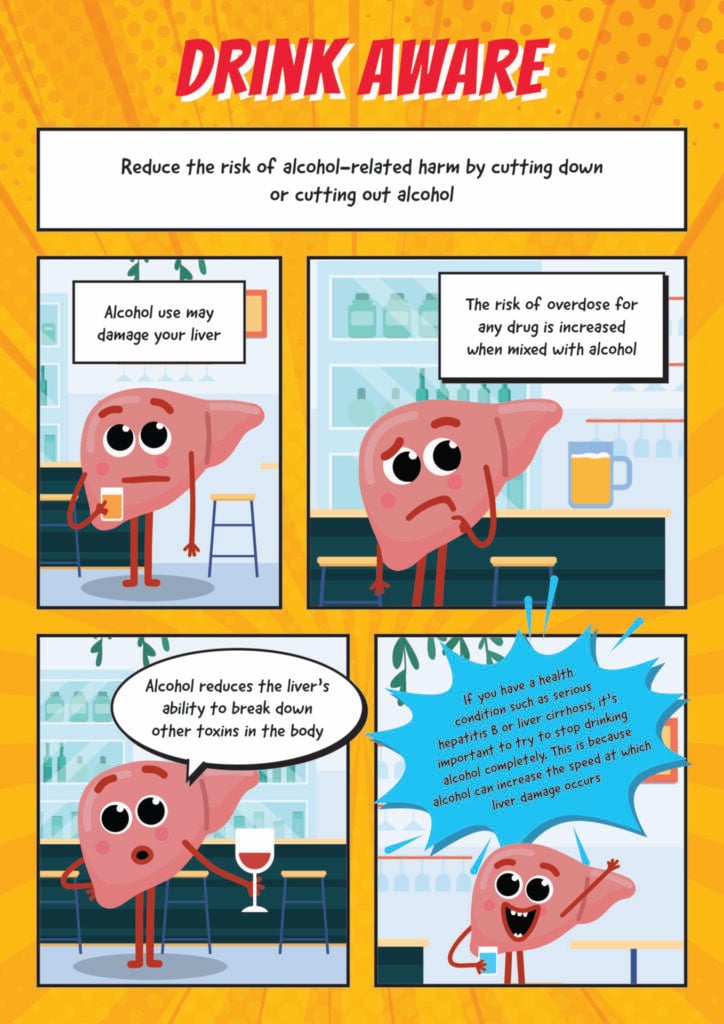 Alcohol use may damage your liver and the risk of overdose is increased when you combine drugs and alcohol. More tips on being drink aware can be found on our 
Drink Aware
page.
Drugs and your liver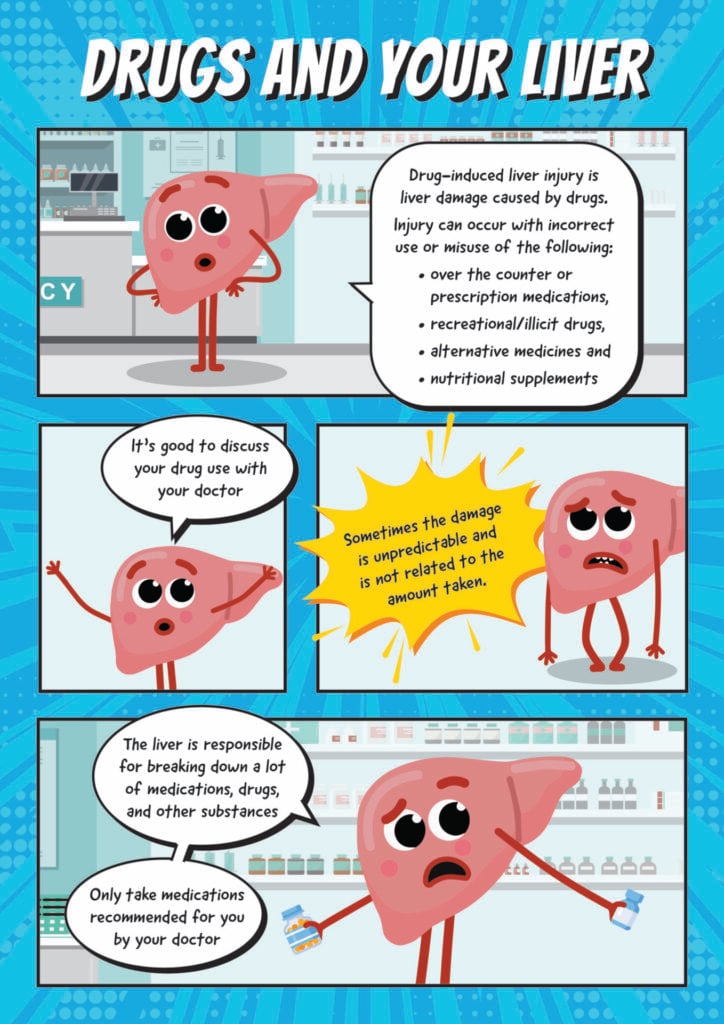 Your liver works hard breaking down drugs and medications. Sometimes there are side effects to drug use that result in injury to your liver. Only take medications recommended to you by your doctor.
Feeling Well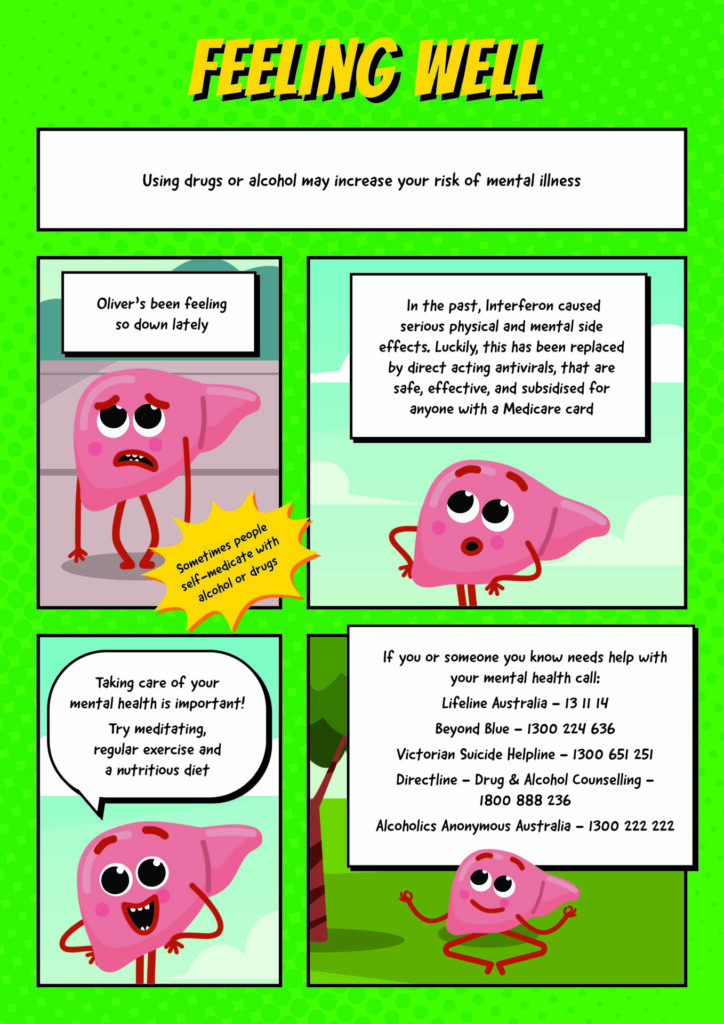 If you or someone you know needs help contact:
Family Drug Helpline
1300 660 068 – for information and support for people concerned about a relative or friend using drugs
Youth Drugs and Alcohol Advice (YoDAA) 1800 458 685 – for counselling, support and referral for 12 to 21-year-olds, their families and carers (9 am–8 pm AEST, week days) via telephone or online chat.
You can find more information on our Feeling Well page.
After Hep C Treatment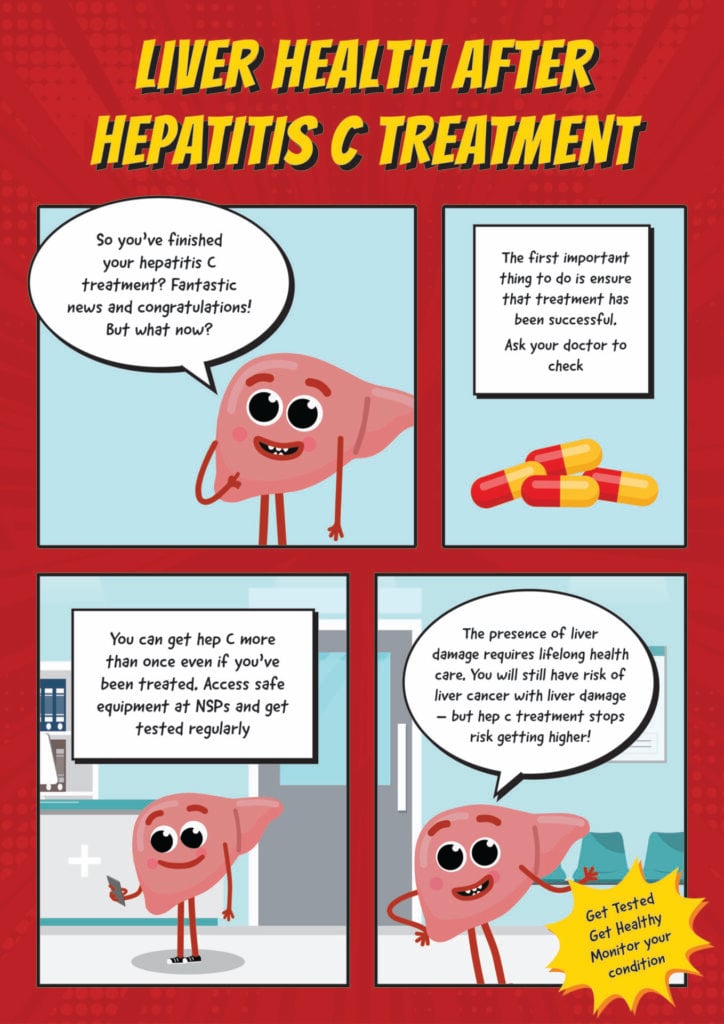 You can get hep C more than once. It's important to get tested regularly even if you've been treated. Get tested, get healthy, and monitor your condition to stay hep C free.