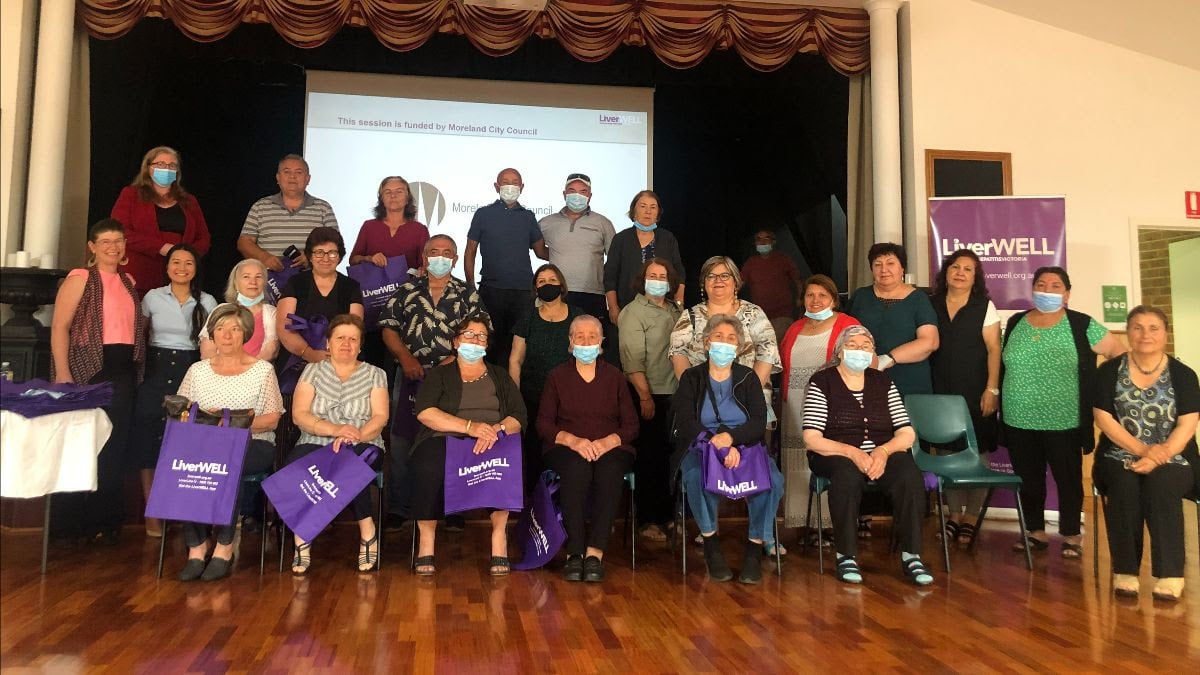 LiverWELL got together with the Turkish community in Coburg on the 8 December,2021 at the Alevi Community Centre. Funded by Moreland City Council, this event raised awareness about hepatitis B and liver health, to encourage testing, vaccination and treatment within culturally and linguistically diverse communities.
With the fantastic help, Turkish translation and interpretation by Sultan Cinar, LiverWELL staff was able to talk about Viral Hepatitis, Liver Disease such as Fatty Liver disease and Alcoholic Liver Disease, and taking care of you liver. Especially during the festive season, it is important to know how to stay healthy and safe by eating healthy food, reducing or avoiding alcohol intake, exercising, but also getting your liver tested. There was also time to answer any questions that the Turkish community group had.
If you would like to get your community group involved, please visit our contact us page.