As part of our ongoing commitment to providing AMEP students with education on liver health, LiverWELL hosted education sessions with Djerriwarrah Community and Education Health Services. Students were from a wide array of backgrounds and varied in English speaking ability, though remained interested in learning about hepatitis throughout the session!
Our sessions focused on the importance of testing for hepatitis B and C, vaccinations, as well as lifestyle changes you can make to keep your liver healthy. Students were able to practice their English skills while learning how to communicate with their doctor about liver health.
LiverWELL was also joined by Wendy, a lived experience person living with hepatitis B from California, USA. Wendy spoke to the group in Mandarin about her story, and held a short Q&A with the community. She told her story about being a Chinese immigrant and her experiences living with hepatitis B.
In the United States, Wendy is also doing education to the Chinese-speaking community, and advocates for testing, vaccination, monitoring and leading a healthy and full life.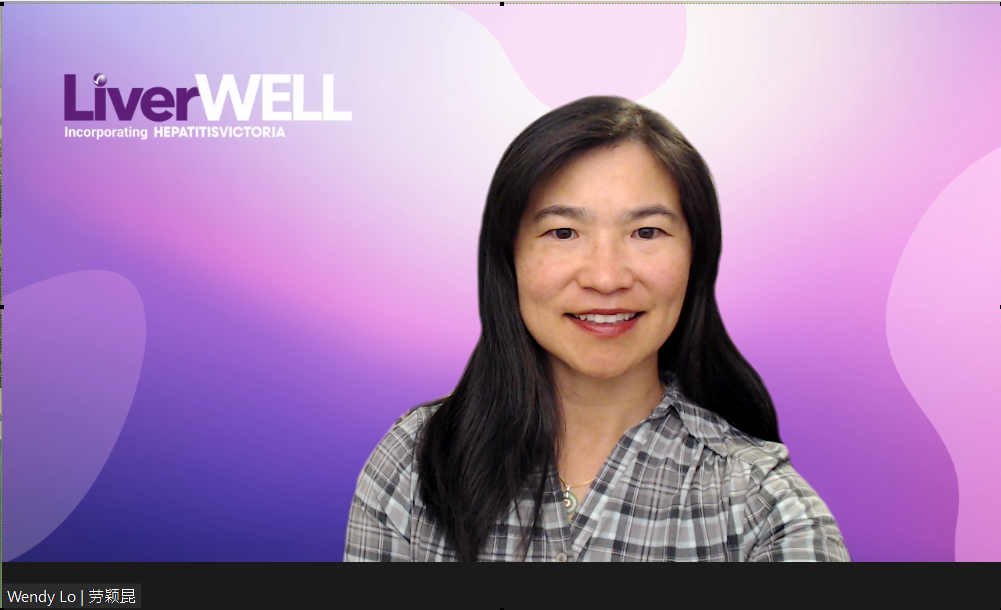 There are many challenges that organisations face in responding to the needs of these populations, especially when it comes to getting tested, vaccinated, and treated. Holding these education sessions with the Australian Migrant English Program is an effective approach to connecting with culturally and linguistically diverse (CALD) communities and priority populations.
The Adult Migrant English Program (AMEP) provides free, flexible English tuition to migrants and humanitarian entrants, where students learn the English they need to successfully participate socially and economically in Australian society. AMEP is funded by the Department of Home Affairs, and Djerriwarrh offers AMEP in Sunshine, Melton and Ballarat.
LiverWELL delivers free viral hepatitis and liver disease education sessions, resources and materials to all AMEP providers. If you would like to book a session with one of our Multicultural Educators, please contact us.