Last Thursday we hosted our annual StreetShot awards ceremony at Youth Projects in Sunshine for the winners and participants of the Youth Arts Competition.
The ceremony showcased the artwork produced as part of the competition in a gallery setting and aimed to congratulate participants on their hard work. We had a great turnout of 30 young people who helped spread awareness of viral hepatitis through different modes of art, including digital art, painting and photography.
Congratulations to our winners!
Individual Category:
Rebirth by Phoebe Rigby
"Recovery and "rebirth" of the Liver, following alcohol related liver disease. Suffering from Fatty Liver (steatosis), the individual chose to halt the condition by stopping alcoholic consumption altogether. As such, not only did the individual stop further damage by developing alcohol related hepatitis, but additionally reversed and cured the symptoms of steatosis."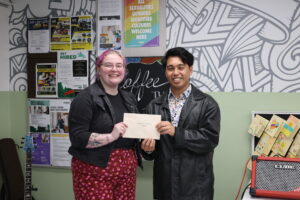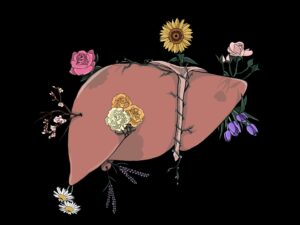 Group Category:
You are Important by Lauren Williams & Jethro Amie – The Garden Society
"We recently delved into Melbourne's diverse and empowered public sticker community. As the Garden Society, we love using hand-drawn paint pen paper stickers to spread enriching art with good messages. When approaching this competition, it was natural for us to use the sticker medium because of its publicness and wide reach to the youth community. Messages like "YOUR LIVER IS IMPORTANT" and "U IMPORTANT" is more accessible and authentic through this street art form, creating important conversations about hepatitis."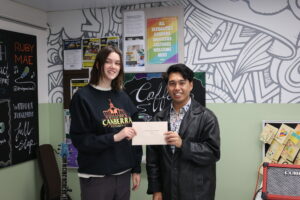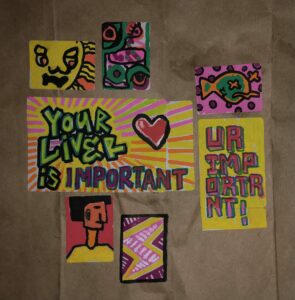 Group Category: 
Sterilize by Mackenzie Hawkins & Group
"Hepatitis is spread through blood. If you are getting a tattoo or body piercing it must be sterile and the only way to know this is to get inked or pierced at a professional place."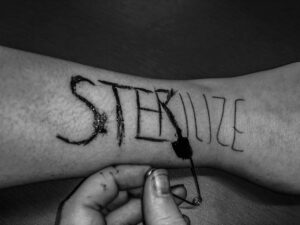 We would like to extend our gratitude to all of the young people who worked to submit an entry into the StreetShot Youth Arts Competition. Your creativity has helped to spread awareness of viral hepatitis to young Australians and communities around Victoria.
Thanks also to our hosts Ben Vasiliou and Youth Projects in Sunshine.