World Hepatitis Day is coming!
World Hepatitis Day on 28 July marks a global day of action to raise awareness about hepatitis and its impact on millions of people. Together with state and national governments in Australia we are working to eliminate viral hepatitis by 2030.
So on World Hepatitis Day let's all take action to learn, educate and advocate for prevention, testing and treatment. This year's theme echoes the urgency of the task ahead: 'Every year, more than a million lives are lost to hepatitis. We're not waiting for change – we're fighting to make it happen.'
We are pleased to be supporting many community partner organisations to raise awareness and celebrate the day. Keep an eye out for some awesome mythbusting social media videos, a Hep C rap song on TikTok, Hep Heroes videos, giant billboards, and green-lit structures such as Flinders St Station, the Bolte Bridge, Soundtube, and landmarks in Geelong, Ballarat, Shepparton and Bendigo.
Our staff are already modelling stylish t-shirts and merchandise with the Hepatitis – Test it, Treat it message.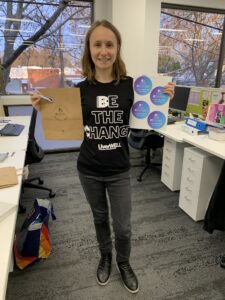 List of partner events:
Springvale Neighbourhood House Community Leaders education session– July 21, Springvale Neighbourhood House
NEWGens Community education– July 23, Maribyrnong
CoHealth Social Housing Project-related event  – July 24
Multicultural Health and Support Services / Multicultural Centre for Women's Health community education session– date TBC, Box Hill
North Dandenong Neighbourhood House community education session– July 26, North Dandenong Neighbourhood House
Access Health outreach and education– July 26, St Kilda
CoHealth NSP outreach event– July 27, Footscray
Barwon Health Liver Health and Harm Reduction team incentives launch and micro elimination drive – July 28, Corio NSP
Youth Projects WHD foot patrol outreach – July 28 Melbourne city
Victorian Aboriginal Health Service incentives launch– July 28, Fitzroy
Salvation Army – healthy liver education and lunch– July 26, Flagstaff
Salvation Army – healthy liver education and lunch– July 27, Open Door
Mildura District Aboriginal Coop – Get to the Point – Tattoos and viral hep festival– July 27, Mildura
Gunditjmara Aboriginal Co-op – World Hepatitis Family Day– August 11, Warnambool.
Also see these events
Monuments lighting up green around Victoria:
Bendigo – Conservatory
Geelong – Catenary Lights (Malop & Moorabool Sts)
Metro – Bolte Bridge, Tulla SoundTube, Flinders St Station
Shepparton – Monash Park Tree, Mooroopna Water Tower and Riverlinks Eastbank
Box Hill – Town Hall
Drum Theatre – Dandenong