Friends and supporters of LiverWELL gathered at the Bowls Club in Flagstaff Gardens on Tuesday 18 October to attend the AGM and celebrate the 30th Anniversary of LiverWELL and our previous organisations.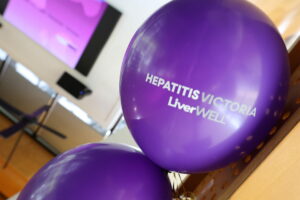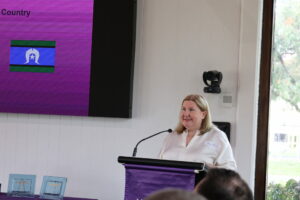 At the AGM, President Maria Marshall paid tribute to Frank Carlus and Donna Ribton-Turner as they retire from the Board. Their legacy of good governance and organisational stewardship have helped to position LiverWELL as the successful organisation it is today.
The Recognition Awards are conducted as part of the AGM, and this year we were pleased to acknowledge our nominees and award three very worthy winners.
The Mark Farmer Memorial Award was presented to David Fry. A survivor of hepatitis B and liver cancer, David has shared his story to encourage others with chronic hepatitis to look after their health and stay well.
The Organisational Collaboration Award was presented to the Holmesglen English Language Centre. The Centre have provided hepatitis B education sessions to migrant communities through AMEP to promote understanding of terms, treatment and vaccination.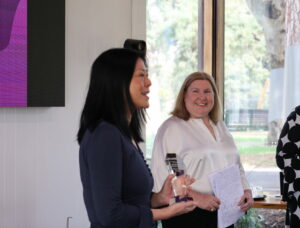 The Individual Contribution Award was presented to Dr Amanda Wade. Amanda and her team members have worked tirelessly to share information about viral hepatitis and bring services to patients in the Western Victoria regions, resulting in outstanding progress towards the 2030 hepatitis C elimination goals.
Afterwards, Board Vice President Ben Vasiliou was MC for our 30th Anniversary Celebration where we heard about future strategy from CEO Russell Shewan, and watched a video about the history and achievements of our organisation. To conclude, President Maria Marshall then expertly cut the LiverWELL birthday cake.
Our thanks to all who attended, and all who joined us on our amazing journey over the past 30 years.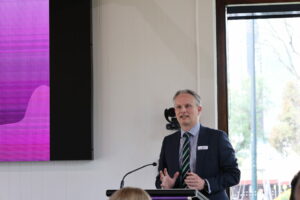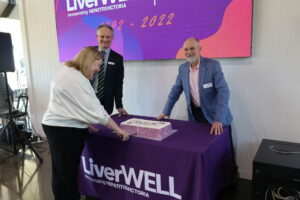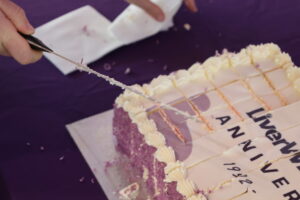 Watch our 30th Anniversary Video Below!